Unlike other practices
We have a full team of medical, audiological and hearing device specialists onsite so that we can accurately diagnose and quickly treat any hearing issue or ear condition in one location.
Every Option
We are also the only practice in the area where you can be treated with every medical and surgical option for hearing loss – from the groundbreaking totally implantable hearing system, Esteem, to invisible extended-wear hearing aid options like Lyric to cochlear implants and more.
We can prescribe the most comprehensive array of treatments to ensure you have the widest range of options on the market to restore your hearing.
Extensive Selection Of Hearing Aids
We also carry an extensive selection of hearing aids that you can demo during your visit, including the latest in digital and programmable technology. Our commitment to carrying such a broad inventory of hearing aids means you are sure to find the best hearing device for you and be fitted and out the door in no time!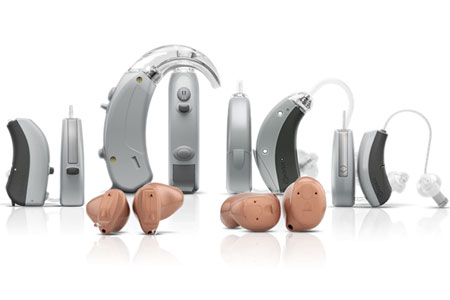 Hearing Aid Tech Support
And when you purchase a hearing aid or assisted listening device from us, we offer a unique Personal Programmer Service specifically designed to help you connect your hearing aid to other mobile devices so that you can hear better all the time.