Shohet Ear Associates
When Dr. Jack Shohet founded Shohet Ear Associates over 20 years ago in Newport Beach, his number one goal was patient satisfaction and continuous care and support.  And so, he built a practice that offered everything a patient would need – the expertise of highly trained ear doctors to treat any medical ear condition, the most comprehensive and advanced diagnostic hearing tests, and a wide selection of the latest hearing aid technologies and listening devices.
What makes Shohet Ear Associates so unique is that a patient can get all the care they need, at one time, all in one place.
Dr. Shohet is also committed to offering the latest in hearing technology and treatments for patients located in the Orange County, Long Beach, Los Angeles and San Diego areas who are interested in the latest medical, surgical and technological solutions for any ear condition or hearing issue or concern.
Listen to more from our founding physician, Dr. Jack Shohet.
Shohet Ear Associates Overview
Shohet Ear Associates celebrates over 20 years of service and countless patient success stories!
We are honored to serve the medical, surgical and hearing needs of patients from the Orange County, Los Angeles and San Diego areas.  Take a look at our timeline and key milestones over the last 20 years.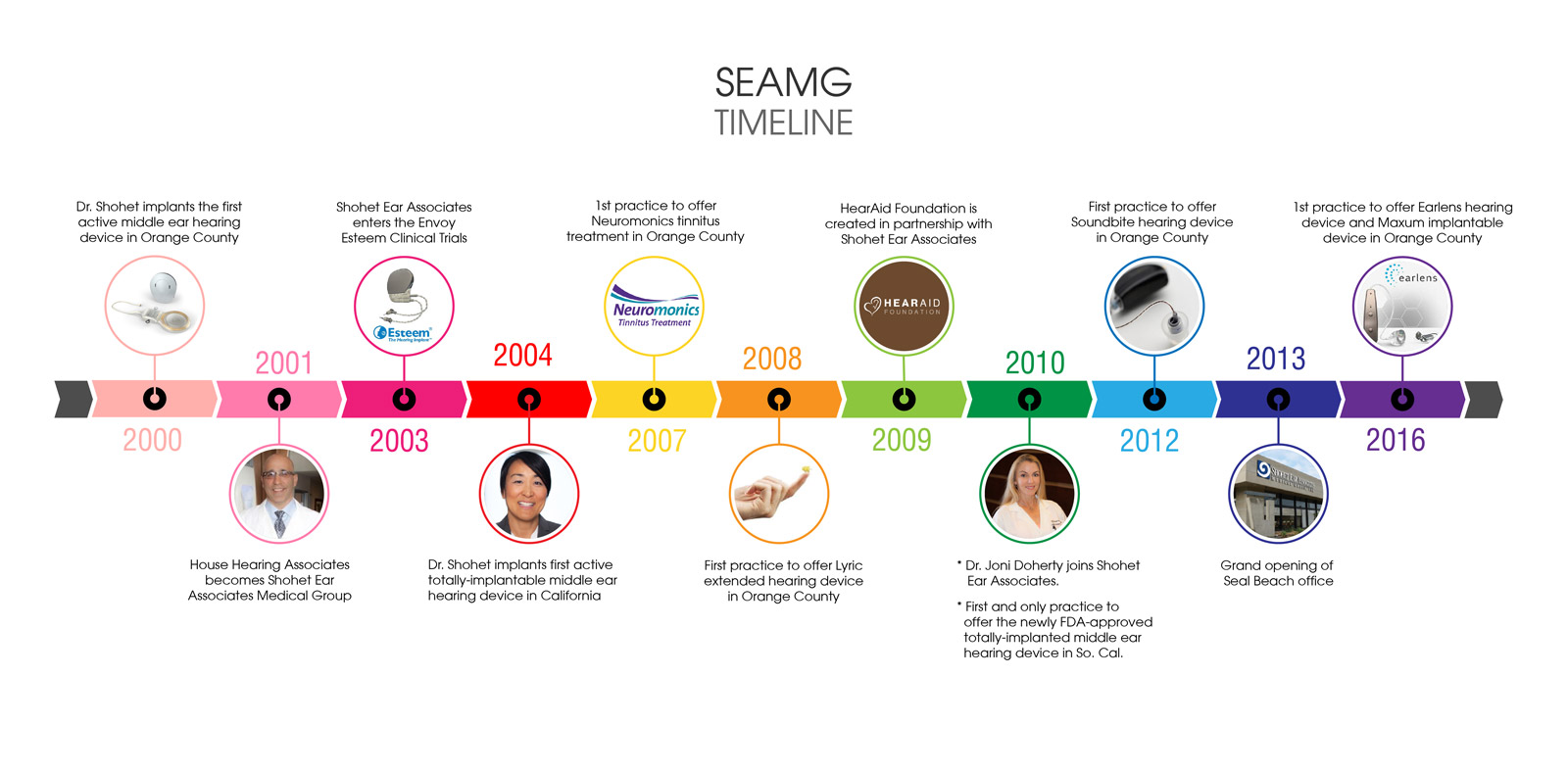 All the Care You Need
Unlike other healthcare practices or hearing centers, Shohet Ear Associates has a full team of medical, surgical, audiological and hearing aid specialists in each of our Newport Beach and Seal Beach locations.  This allows us to quickly and accurately diagnose and treat any medical ear condition or hearing issue or concern that our patients may have.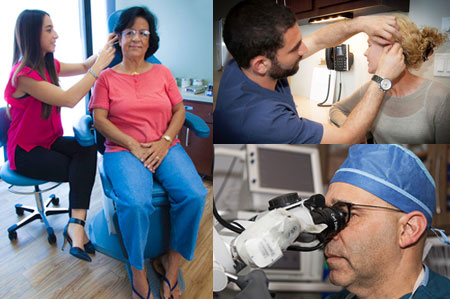 Variety of Treatment Options
We are one of the only practices in the Orange County, Los Angeles and Long Beach areas where you can be treated with every medical and surgical option for hearing loss – from the groundbreaking totally implantable Esteem, to invisible extended-wear hearing aid options like Lyric to cochlear implants and more.
High Tech Hearing Devices
Shohet Ear Associates is known for offering the latest cutting edge technology for the treatment of hearing loss. Listen as our doctors discuss some of these innovative treatments, including the Esteem totally implantable hearing system, and FDA-approved cochlear implants.
Shohet Ear Associates – Surgical Procedures
Wide Selection Of Hearing Aids
We also carry one of the widest selection of hearing aids areas and have trained audiologists onsite to help with identifying and selecting the right device based on individual hearing and lifestyle needs.  We also carry the latest in digital and programmable hearing technology that you can demo during your visit. Our commitment to carrying such a broad inventory of hearing aids means you are sure to find the best hearing device for you and be fitted and out the door in no time.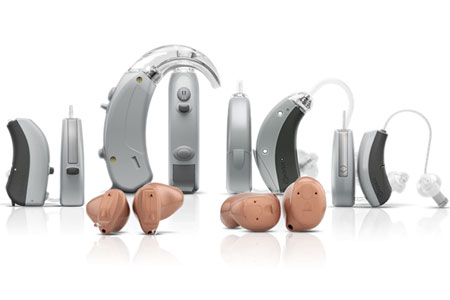 Connect With Your Devices
Let us show you how you can connect with your favorite devices including your television, mobile phone or tablet, and use your hearing aids like wireless headphones.  We offer a unique 'Get Connected' Concierge Service to help you connect with your world and hear better all the time.